12 volt dry Battery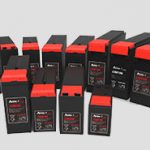 Today's batteries are better than ever, and so are the devices that regulate and protect them. It is important to do your homework, when it comes to getting the right batteries. Maintaining Flooded lead-acid 12 v dry battery is more economical and tends to last longer than sealed batteries, but they require regular maintenance. 12 volt dry cell battery are "maintenance free" and won't emit any corrosive fumes like flooded batteries do.
To learn more, be sure to read our battery basics and battery maintenance pages. Pakistan Solar Traders Battery Banks Save You Time and Money. We've taken the time to put together 12V, 24V and 48 – volt battery banks specifically designed for renewable energy systems, complete with the needed accessories. Our battery sizing worksheet will help you determine what size of battery bank you will need.
12 Volt Dry Battery AGM
12 V Dry Battery Brands we have in Stock Narada Gel AGM-Gel battery combine the advantage of AGM technology and polymer gel technology. Separator material of AGM-gel battery is an AGM (Absorbent Glass Mat). With the polymer gel technology, the AGM-gel battery can provide more capacity at low temperature and reduce water-loss at high temperature; AGM-Gel also have good large current performance for the AGM technology.
SacredsunLeoch
PowerMax
FIAM
CBS
Vision
Ritar Power
Rocket
NorthStar
Daewoo Battery is a manufacturer of Lead-Acid batteries in
Pakistan offering complete range of 100% Maintenance Free Batteries  (Daewoo Dry Battery) for Automotive and Specialized Deep Cycle Batteries for UPS and Solar Systems. These specialized batteries are designed to be fully compatible to Pakistani environment and manufactured using most advanced Korean Technology under direct supervision of Korean Experts. The blend of continuous innovation, advance technology and quality assurance measures provides best in class product quality and high performance of starting batteries for automotive and deep cycle batteries  (Daewoo Dry Battery)for UPS.